Shipping defaults are used only when shipping a single-item order. If the order itself doesn't already have any shipping attributes specified at the time of shipment, the shipping defaults from the item will be used in batch shipping or will be filled on the Ship screen to save on manual data entry.
To Set Up Shipping Defaults:
1. Navigate to the Items page under the Admin tab.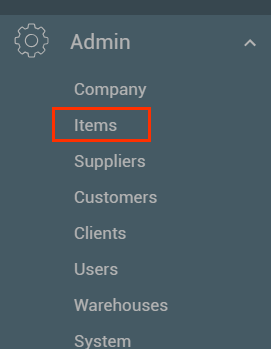 2. Select the item you wish to receive a shipping default by clicking the pencil icon.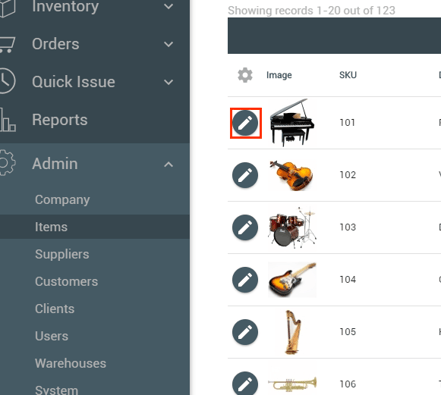 3. In the grey bar at the top, select Shipping.

From here, you can set the default service, package type, signature confirmation, dimensions, and customs information. Service, package type and weight are a required field.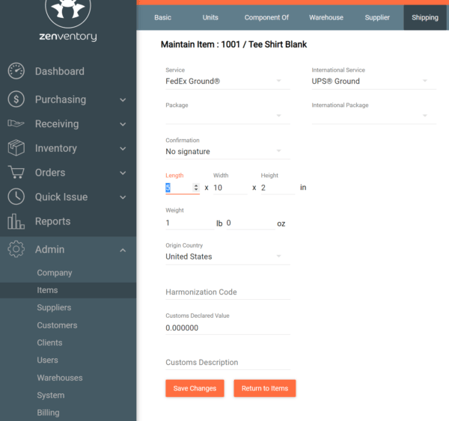 Note, these defaults can be overridden in the Ship page if an impromptu adjustment needs to be made during an individual shipment.
4. Lastly, click Save Changes. The "Ship" page will now auto-fill with any default shipping settings for the item and any batch shipments containing this item will use the new defaults as well.
If you are a 3rd party fulfillment center and shipping/handling fees need to be added automatically at the time of shipment, check out our help article on how to add client fees.